"

Grab a card, they work!" - Multi Grammy Award Winner, John McLaughlin
"

The Songwriter Cards are like a set of sparks in a box, firing your brain in unexpected directions. Absolutely brilliant idea!" - Beth Kempton (Author)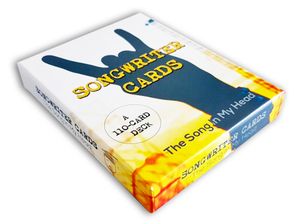 about the songwriter cards
Music composition is often a solo process but it doesn't have to be isolating, collaboration is always helpful to stimulate energy and ideas. Produced by professional musicians, these cards are 'mini collaborators,' and are a great addition to a songwriting journal. They are designed to be used by individuals & groups as a means to trigger thought processes & ideas.  
WHAT'S INSIDE  
Each box comes with a deck of 110 cards of ten families:  
Style 
Structure   
Harmony (chords)   
Melody  
Modes  
Blues  
Keyword (lyric prompts)   
Idea (inspiration)   
Wisdom (songwriting acumen)   
Gift Card (surprise!) 
 They provide helpful tips to stimulate inspiration to create powerful, unforgettable songs.  
HOW THEY WORK  
In the vein of prompt cards or oracle cards, they assist and support the creative process of songwriting, and music composition. Pull a card from a specific family whenever you need inspiration, or choose several from different families to create a songwriting brief to make your own song.  
FOR WHOM  
The cards are designed for songwriters and composers, musicians, kids, creatives, music students and music teachers, wordsmiths, and poets, or anyone who wants to know how to write a song and who is looking to connect with their inner John Legend, Adele, Max Martin, Ed Sheeran, Beyoncé, John Lennon etc, or for those just seeking a gift for a musician in their lives.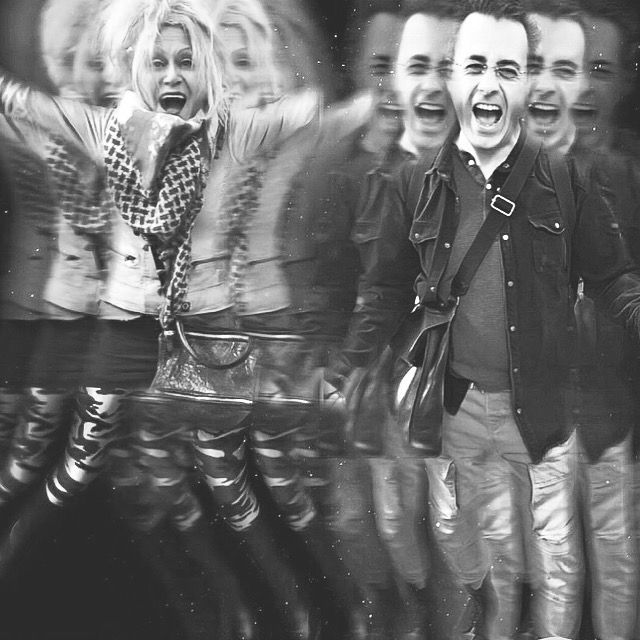 Kathy Brown & Jean Michel 'Kiki' Aublette are both seasoned professional musicians, being multi-instrumentalists as well as composer-producers, and their collaborative work has been used commercially in international sync licensing deals. Kathy was originally a professional violinist and now is a composer. Jean Michel 'Kiki' Aublette's first instrument is drums and in addition to his playing and production commitments, he is also a professor at The Academy de Musique - Prince Rainer III in Monaco.
Both musicians produce music together under the artist name Kaki (their work is available on streaming platforms like Spotify) and both share a passion for helping fellow artists of all ages develop, grow and create, hence the idea for the cards and books was born.